Gaeilge ag teacht go luath...

I am a performer, artist and dance facilitator living in Corca Dhuibhne (West Kerry), Ireland.
My live work is often movement based and intimate. I pose myself questions of identity and belonging and I am interested in creating atmospheres in which people can explore ideas and experience emotion. I like to attempt to walk the boundaries that we have put in place, both physical and psychological, and to provide opportunities for their interrogation. I desire to make live work and facilitate connections between humans, especially in the face of an increasingly virtual reality. But I am also very interested in film.
I trained in Performance and Scenography in Aberystwyth, Wales twelve years ago and have worked under a number of directors and collaborated with several other artists since then, as well as making work on my own. I have performed at festivals and symposia in Cuba, Argentina, Wales, England, Scotland and Denmark as well as at home in Ireland.
In 2016 I made and performed a new solo -
'Néalta Suain/ Clouds of Sleep'
. This has been presented as part of an event 'Gluaiseacht Triúir/ Movement of Three' - an evening of three solo performances by me and two other women which toured to various venues.
This year, I have
been active with my community project 'Please Draw Your Home', most recently as part of Dingle's Féile na Bealtaine arts festival. I was also delighted to receive an Artist in the Community Scheme Phase One award to work with my local Camphill Community to research and develop a collaborative dance project. This has been a really exciting phase of work and I very much hope it continues to grow.

I am also currently working on the solo 'A Salt Circle' which is commissioned for a conference: 'Re-encountering Those We Have Lost' in England in October and looks at the use of cillíní (children's burial grounds).
Collaborative projects include:
-
'In the Post'
work with an international group of women artists that utilises the postal system for its development and which results in a group installation every so often.
-Films directed by poet Ceaití Ní Bheildiúin for her multimedia exhibitions
'Cathair'
and
'Cosán: the poetry of stones'
.
-
'Baile do Bhí/ A Home that Was'
a film which accompanies a hand-printed book of poetry by Irish-language poet Simon Ó Faoláin.
-A series of site-specific works at heritage sites.
-
'The Acts: Vigia'
directed by Jill Greenhalgh.
Zoë also facilitates creative dance workshops with different groups, including children and adults with different abilities.
Powered by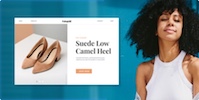 Create your own unique website with customizable templates.