'In the Post'
I work in collaboration with three international women artists. We live in different countries so we have made a special way of working by post. It started with a paper fan - one each - and every month the fans were passed on. We shared our thoughts and ideas by writing and drawing on the fans. Stories are elaborated on, the layers build up.
We were inspired by the Chinese women in Hunan Province who had their own secret language which they used to communicate with each other at a time when they could not voice their opinions openly.
The project now revolves around the posting of a tin box which contains words, images, sounds, films and is used by each of us in turn to inspire our work as it develops further.
This resulted in an installation in Dingle during Féile na Bealtaine arts festival 2015.
We will make the second installation in the UK.
Powered by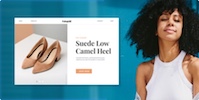 Create your own unique website with customizable templates.