'Pinned'

Performed for the first time last year at Nest festival of women's performance in Kilkenny,

Pinned

is an engaging act; I try to trace the outline of my body as accurately as possible by pressing pins into the mattress. This is an intimate, compelling performance.

'Baile do Bhí: A home that was'

I made this film to accompany a book of poetry by Irish-language poet Simon Ó Faoláin. The book was hand pressed by Dominique Lieb of Púca Press, Dingle and also featured her artwork in the form of lino and woodcut prints. The poems are a series written about the house in which Simon spent some of his childhood which is now derelict. The film was shot between autumn and summer so capturing the change of the seasons and the effects of nature on the abandoned house - the home that was.


---
'Athchruthú Traidisiúin IV'

A shadow and light installation with movement and poetry, in collaboration with Dominique Lieb and Simon Ó Faoláin, performed on Culture Night, September 2013 in Dingle.


'

Port

'

This solo performance, funded by Ealaín na Gaeltachta, is based on the harbour. I interviewed people whose lives are connected to the port and used snippets of speech layered with ambient harbour sounds. I shot and edited a film at the harbour – a series of mainly close-up images fading into one another. This forms the backdrop to a movement score and the placing of words written on stones.



---
'

Cathair

'
I performed in several short films directed by poet and
artist Ceaití Ní Bheildiúin for her installation commissioned
by IMRAM literature festival in 2012. The films were
projected around Dublin city and presented as a multi-media
installation in the Back Loft.

---
'Cosán: the poetry of stones'
In 2011, I was directed in several short films by poet and artist Ceaití Ní Bheildiúin for her installation commissioned by IMRAM literature festival.
---
'The Acts: Vigia'

A performance directed by Jill Greenhalgh (founder of the Magdalena Project -

International Network of Women in Theatre). I spent time in Wales collaborating with Jill on this piece. In each country - including Argentina, Wales and Denmark - we worked with a group of local women on the already structured piece before performing it. I performed a solo version in Cuba.

This is a gentle, slow-paced, emotive performance and was made as a response to the femicide perpetrated in Mexican boarder town Juarez.



(Photos taken by Julio Pantoja in Buenos Aires).


Powered by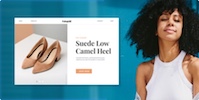 Create your own unique website with customizable templates.